In the center of Portugal, within the protected area of the Serra da Estrela Natural Park, the highest mountain range in the country, there is a stretch of water that hides a strange and disturbing chasm inside. Its name is Covao Dos Conchos, an artificial lake with a perfectly circular hole so surreal in appearance that it resembles a "stargate", a portal to an alternate dimension.




Despite the various imaginative hypotheses, this opening is nothing more than a small artificial dam, a bell-shaped spillway of granite and concrete built in the 1950s with the aim of channeling the water collected from the lake towards Lagoa Comprida, where hydroelectric energy was produced. The chasm, capable of reaching 120 thousand cubic meters, with its 48 meters in diameter and a height of about 5, is the initial part of an underground tunnel of over 1 mile that diverts the waters of the Ribeira das Naves towards the basin of the hydroelectric plant of Sabugueiro.




Covão do Conchos, made famous in 2016 through a video shot with a drone by a group of Portuguese royals, immediately became a very popular tourist attraction. A particular engineering work which perfectly blends into the lake landscape, so much so that it appears as a natural sinkhole surrounded by plants and small waterfalls. However, reaching this location is quite complicated, as you have to travel about 6 miles (2 hours of walking) through a mountainous area not suitable for everyone, but you will be rewarded by the numerous hidden beauties of one of the most beautiful natural spaces in Portugal.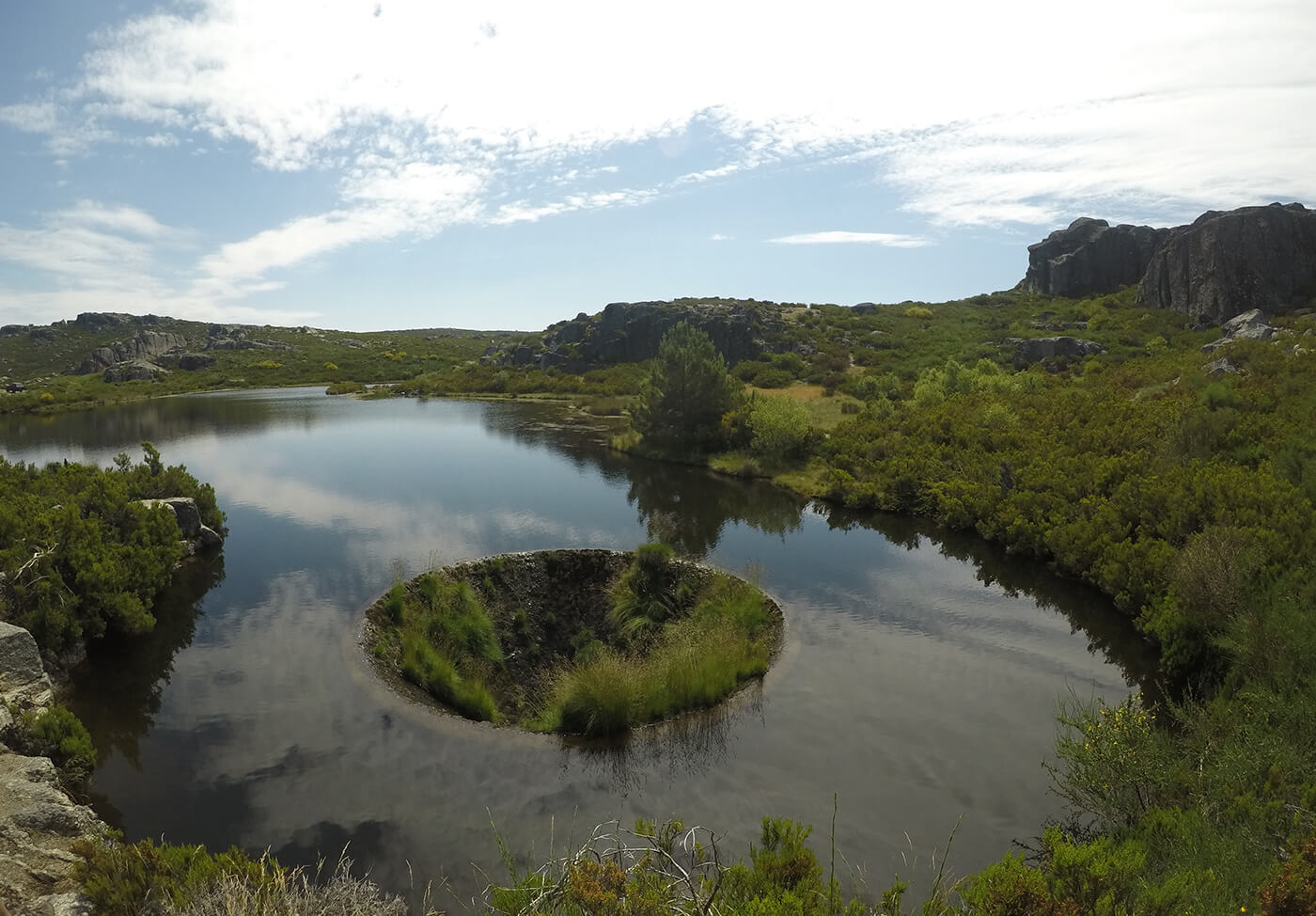 "The photos on this site are owned by users or purchased from image banks"